Throughout 2022, many network carriers in the US and the UK will be phasing out their 3G networks in order to improve infrastructure for 4G LTE and 5G. 5G technology has for some time been promising incredible advantages to vehicle connectivity, including faster downloads and direct communication, rather than communication via servers.
In our recent LinkedIn Live, our CEO, Tom Blackie, talked to Roger Lanctot, our industry expert in automotive from Strategy Analytics, about the network transition and the way it will affect vehicles – in particular, law enforcement and first responders.
"5G is providing really key connections to and from vehicles. And I think it's just going to open up more and more applications – what seems like science fiction can actually be done nowadays." – Tom Blackie
The shutdown of 3G networks will force a huge uptake of 5G, and in so doing future-proof devices for the services and applications that will eventually proliferate. So, what would a 5G upgrade mean for fleets?
In the vehicle and beyond, 5G will enable completely new functions. It will pave the way not only for enhanced infotainment features but for future mobility and automated driving, offering high bandwidth, low latency, and almost real-time updates.
For fleets and first responders, this means real-time vehicle-to-vehicle communication, over-the-air updates of applications, and seamless integration for traffic situations.
What this will mean is that officers will no longer have to wait for information while they are in the field. They will have instant access to their department's data resources and will be able to instantly update multimedia reports from anywhere.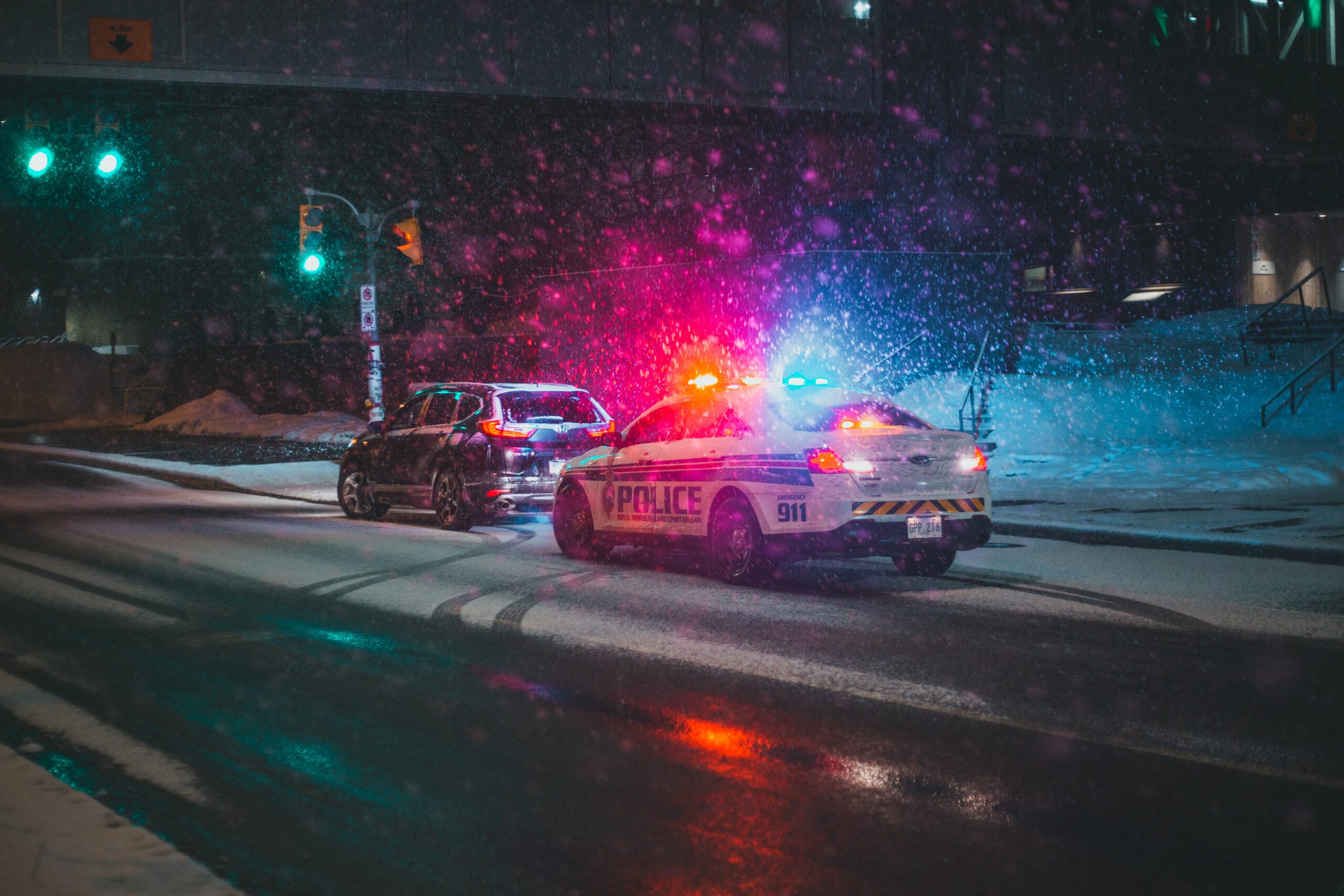 "The use of voice, for example, as an interface, is here now. Different voice recognition software providers are all available in the vehicle, making the whole user interaction with the vehicle and the systems around the vehicle, much smoother and much more intuitive, just being able to use natural language to say, switch on the blue lights or get information about the car they are following and the potential driver." – Tom Blackie
While voice recognition is already widely used, 5G will help to enhance its capabilities and accuracy. This means that law enforcement officers can rely on voice recognition software to complete paperwork, dramatically reducing the time it takes to produce this documentation.
In addition, officers will be able to talk to the vehicle to control equipment, such as turning on sirens.
With the right infrastructure, 5G connectivity opens many doors for first responders. Communication is, of course, a key element for law enforcement, and technology that allows officers to see the status of traffic signals, or use intuitive voice recognition to turn on sirens will ultimately make a huge difference to the speed and accuracy of much of their important work.
We asked Tom and Roger what advice they would give to any fleet managers and their key advice would be to open your mind to new and evolving in-vehicle technology because, according to Tom,  "what seems like science fiction can actually be done nowadays." 
Roger concurred, advising that fleet managers – from emergency vehicles to delivery vehicles – should take advantage of new technologies to fulfil business requirements, as well as for compliance and safety, fuel efficiency, and logistics. "More information and more inputs will save time, money, and hopefully lives."
"I advise fleet managers, officers, and end users to open their minds to what's actually possible and feel free to talk to technology companies like ours. And I'm sure we can bring an awful lot of knowledge to help the critical jobs that they do." – Tom Blackie
To get in touch with us and discuss your fleet connectivity requirements, click the button below. To learn more about the future of in-vehicle infotainment, the 5G transition, and what it means for law enforcement and other commercial fleets, watch the full LinkedIn Live below.