Cobalt Share enriches the passenger experience, enabling the time spent in-vehicle to be more productive and more entertaining than ever before

Cobalt Share – Multimedia and productivity for passengers
Access to smartphone content, home and enterprise systems from front and rear screens. As the move toward autonomous vehicles continues, content consumption and productivity scenarios increase. Content can be streamed from multiple devices or the Cloud to any vehicle display, personalising the in-vehicle experience.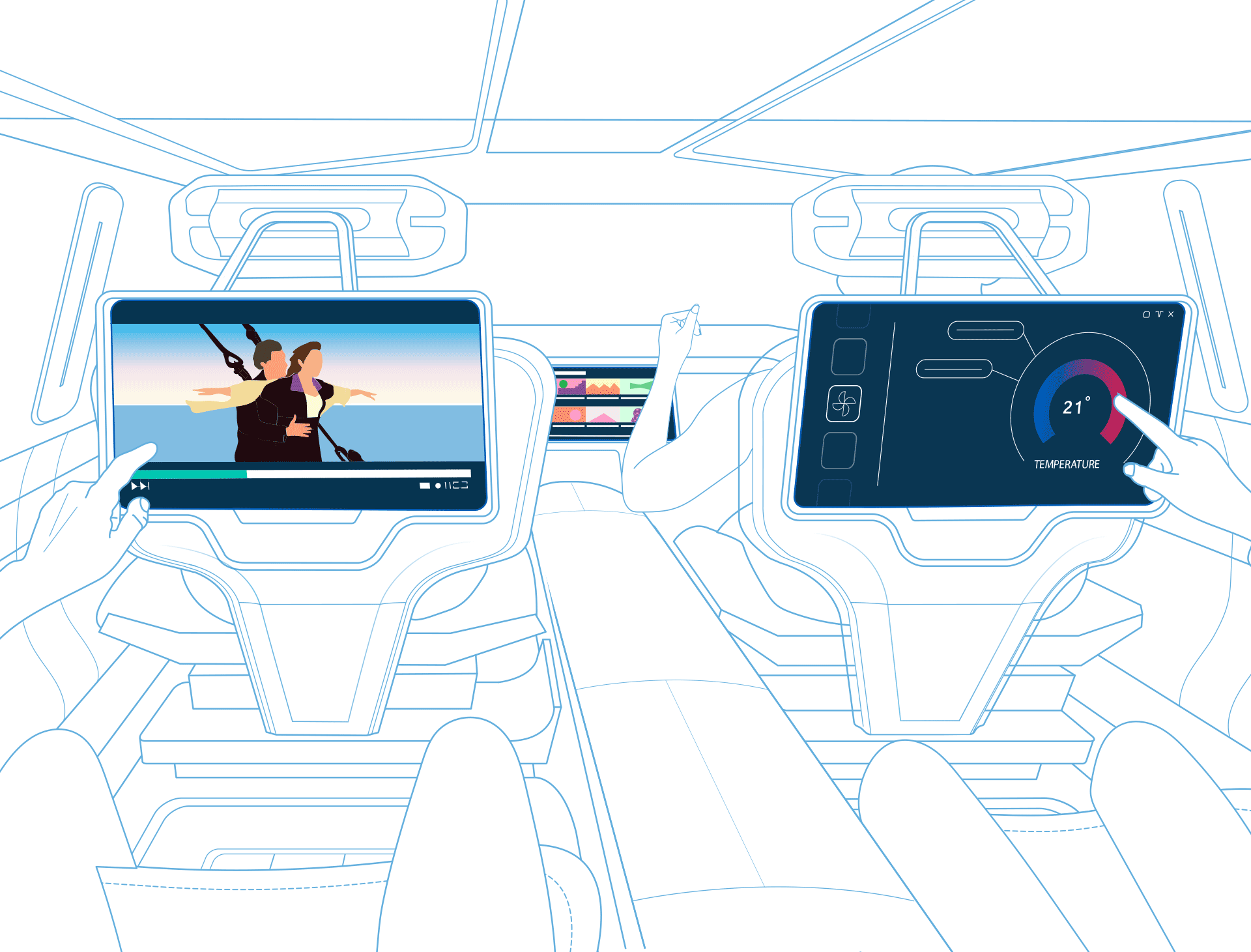 Cobalt Share has many features, here are some of the major benefits.
Streaming of device
Rear screen multimedia streaming of device or cloud centric content – movies, gaming etc.

Moving access
Access to and interaction with home automation systems on the move.

Total connection
Simultaneous connection of multiple devices (driver, passengers) including split screen content.

Dash access
Access to enterprise (work) systems from the dash or any vehicle screen.

Sharing
Sharing and playback of content to and from any smartphone, tablet or multimedia systems
Secure
Securely extend the network beyond the vehicle to home automation and enterprise systems using carrier-grade infrastructure hosted by VNC Automotive or within your organisation

Flexible
Flexible architecture to allow centralised, federated, and peer-to-peer multimedia networks
Learn more about Cobalt Share
Contact us
Have a question? Reach out to our team.
Call us
+44 (0) 1223 737200
9am-5pm GMT