Connected technology has vastly improved the way we live, communicate, and work. When it comes to emergency services and law enforcement, connectivity not only enables first responders to work more efficiently, but also increases health and safety for the individual in and outside of the vehicle.
How does law enforcement technology differ across the world?
When you look at police and first responder vehicles in the UK and Europe, and compare them to the USA and North America, it's clear that they use a wide variety of technology, and are also kitted out to serve different purposes. Both require modification from their original state to be fit for purpose, but exactly how do they differ, and where are the opportunities for improved efficiency?
"The software is so integrated that extraneous equipment such as two or three full screens and a full keyboard just aren't needed anymore."
Often kitted out with equipment for ANPR checks or communication back to base, UK and European officers tend to use vehicles for singular tasks, often using office spaces to complete tasks such as making and filing reports. Looking at the USA and North America, law enforcement officers often travel long distances, and require features such as a cage in the rear of the vehicle to transport suspects and criminals back to the station. They also require adequate space and equipment to write up reports, access vehicles systems such as lights and sirens, communicate with command control, and remain comfortable for prolonged periods of time.
Data is vital to law enforcement. Whether it's pulling up records or accessing live data, officers can rely on it to make vital decisions and protect their community. Smartphone connectivity allows officers to use dedicated apps and systems within the head unit or the car, which is a development we see becoming more and more important around the globe. 
In the US, emergency services such as firefighters use data systems to access schematics or plans of buildings, to assess the situation before they even get on the scene. Paramedics in the UK use remote telemedicine technology to send medical data to the hospital, allowing them to prepare in advance for the arrival of that patient.
"Globally there's a real move to advanced real time telematics type use cases where they're exchanging very rich information. It's not just a drip feed of telemetry data, it's big decision-making insights such as moving scans. I think law enforcement agencies are pioneering a lot of this because there is a real need, but also the other first response agencies are catching up quickly, and they have a very demanding application to meet." – Tom Blackie, CEO.
Law enforcement + connectivity = increased efficiency
Removing the need for the bulky add-on equipment and multiple systems, connectivity in law enforcement is focussed on the in-built infotainment system. Looking at the development that you see in consumer cars, we predict that the screen will get bigger and bigger, eventually taking up more of the dashboard.
With screens becoming a more integral part of the vehicle, conversion companies will struggle to continue their process of removing the radio to add on screens and controls – dashboards are becoming so much more complex and integral to the vehicle.
"The software is so integrated that extraneous equipment such as two or three full screens and a full keyboard just aren't needed anymore. You can put everything in the rear of the vehicle and connect to the user-friendly interface. We provide the software that connects all of that, and frankly, it's come of age." – Tom Blackie, CEO.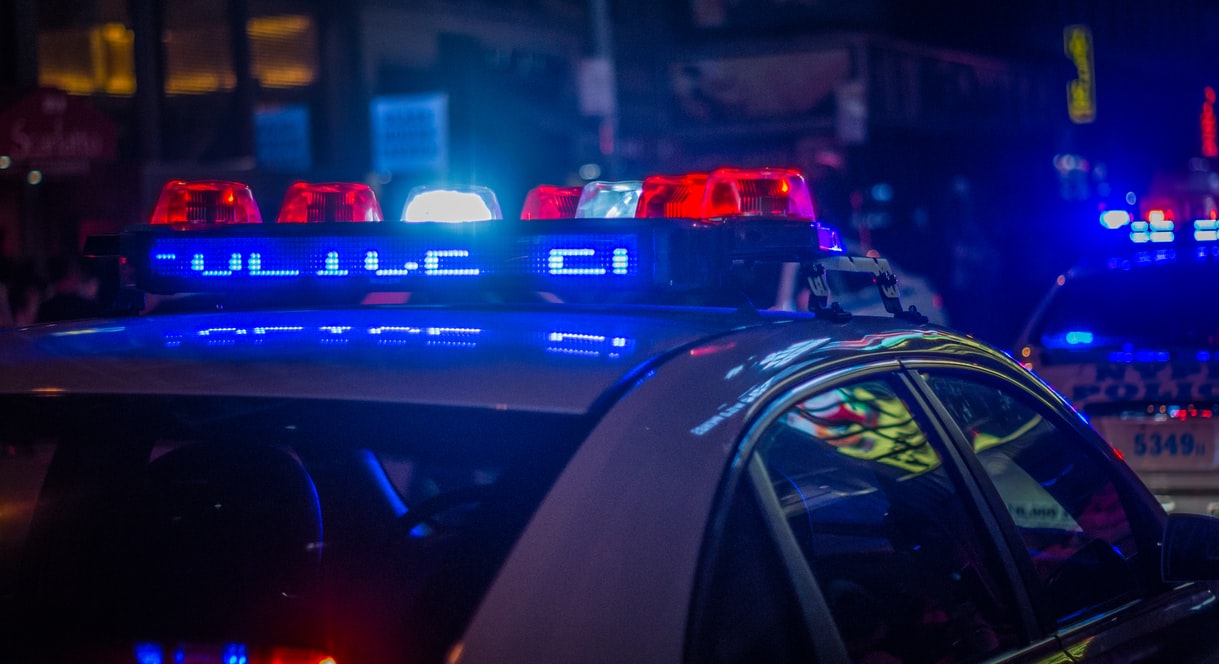 VNC Automotive solutions enable officers to have full access to a wide range of essential content and systems all from one easily accessible, secure place. With no need for clunky equipment within the actual vehicle, officers can focus on the task at hand in a much safer environment.
Want to know more? VNC Automotive's Tom Blackie, CEO, joined Philip Handschin, Technical Account Manager, to discuss all things connectivity and law enforcement in our latest podcast recording.