VNC Automotive celebrates its 5th birthday in style with sensational summer party
Award winning Cobalt Cube® comes to UK & US emergency fleet shows and marks its 2nd anniversary
VNC Automotive team recognised for exceptional contributions to the company over the last 5 years
The team and their families got together last weekend at the Cambridge and Newmarket polo club, set in the stunning Cambridgeshire countryside to celebrate VNC Automotive's 5th birthday and Cobalt Cube's 2nd anniversary. With lawn games, a pizza truck and unlimited ice cream, it was a fantastic opportunity for the team and their families to come together, reflect on their successes, and look ahead to the second half of 2023.
Since its formation on the 16th July 2018, VNC Automotive has operated across the entire transportation industry – including consumer, commercial, industrial and first response, becoming a leading technology supplier for OEMs and Tier 1's, creating IVI solutions to enrich the in-vehicle experience. In addition to continued consumer vehicle infotainment projects, much growth is anticipated within the first response and public safety fleet sector. To this end, VNC Automotive has begun to welcome resellers in key regions to better support its growth in the emergency fleet market.
Speaking at the summer party, VNC Automotive CEO, Tom Blackie, reflected on the recent changes. "It's been an amazing 5 years and fantastic seeing our core SDK business going from strength to strength as we support more connectivity protocols than ever before and see new OEM customer projects moving into volume production. As well as our SDK customers we've seen our Cobalt Cube product gain a huge following and it's great to see our product portfolio expanding with many new capabilities and emergency services sectors adopting the solution across the globe."
"The last 5 years have been an incredible journey and it's only going to get more exciting in the years to come" – Tom Blackie, CEO, VNC Automotive
Incidentally, July also marks Cobalt Cube's second anniversary. Released in July 2021, the award-winning hardware device has since received global recognition from fleet integrators and has a growing list of international resellers. Blackie continues, "we've now completed evaluation periods with many police fleets and their converters. Customers are delighted with the trials, and the feedback from their officers, and are now rolling out Cobalt Cube across entire fleets. We're starting to see sales really taking off".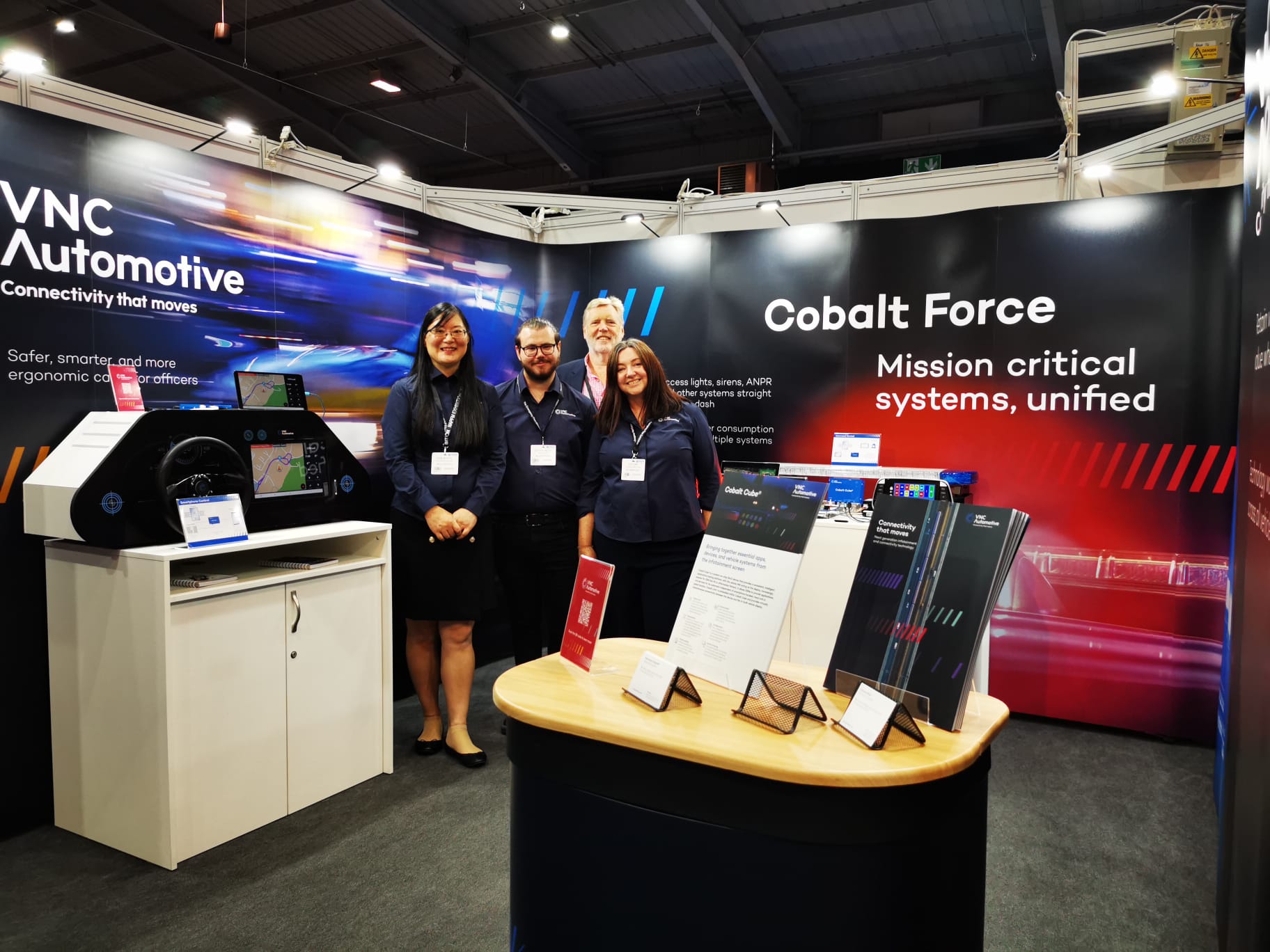 The VNC Automotive team returns to NAPFM 2023 with Cobalt Cube
Cobalt Cube is back on tour in 2023. At the beginning of July, the pioneering hardware device made its first appearance of the year at NAPFM in Telford, UK where it received a great deal of interest and rave reviews from existing customers. Next up on its tour is the Police Fleet Expo in New Orleans, Louisiana from 16-17 August, where the team will be demoing the simple yet powerful device to police fleet managers and equipment suppliers. Cobalt Cube will also be on show at the Emergency Services Show, Birmingham, UK and IACP, San Diego, California later in the year.
The incredible reception of Cobalt Cube by first response fleets and the continued success of our core software products would not have been possible without the dedicated team at VNC Automotive who have all contributed to the success of the business over the last 5 years. The summer party offered the perfect opportunity for the team to celebrate that success together, congratulate colleagues for their recent promotions and for completing major project milestones, and toast to the journey ahead.
Fun in the sun at the VNC Automotive summer party
"I think we're in for a really exciting next 6 months and I think that next year is going to be an absolutely bumper year, so I just wanted to really thank everybody for all their hard work in getting us there. It's been an incredible journey and it's only going to get more exciting in the years to come. So, thank you everybody. Cheers!" concludes Blackie.
For more information about our products, further press information or to arrange an interview, please click the button below.