In the 1920s, the first car radio was developed. Flash forward 100 years and the world of in-vehicle infotainment (IVI) has evolved beyond anything that would have been imaginable a few generations ago. As we enter a new decade that promises further transformative evolution in automotive IVI, we have embarked on a change of our own. Here's the short story behind our rebrand.
"Having been established as an independent company for over a year and with credentials in the automotive software industry for coming up to 10 years, it was the right time to reflect on our brand, what we do and why, and how we articulate this to our customers, partners and candidates. In addition to our new visual identity, we also took a close look at the amazing use cases our software is enabling in the vehicles of tomorrow, what auto OEMs and Tier 1s want from their connectivity providers and how to reflect this in our product offerings." – Julia, Marketing Manager at VNC Automotive.
"It was the right time to reflect on our brand, what we do and why, and how we articulate this to our customers, partners and candidates."
If it isn't broke, don't fix it…? 
VNC Automotive's software is already deployed in over 25 million vehicles, across 20 of the world's largest automotive OEMs, including VW Group, Toyota and Honda. Suppliers such as Bosch, Panasonic and Pioneer rely on our technology. Ditto for device manufacturers like Sony, LG and HTC. 
And that's just it… 
If it isn't broke, don't fix it. Or so the adage goes. But we wanted a brand that better reflected our prominence in the automotive sector – something that helped to assert our status as an already successful technology brand with a proven heritage of experience and expertise, but with all of the energy and enthusiasm that comes with being a spin-out in charge of its own trajectory.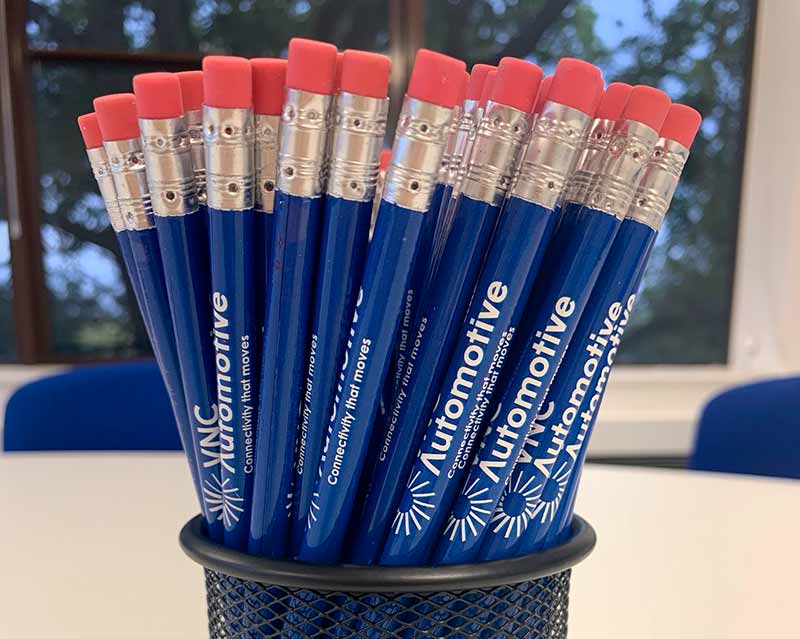 Delivering the brief: what was the aim of the rebrand? 
As you may know, VNC Automotive existed as a sub-brand of another tech company for several years. We became a fully independent company following a management buyout. Yet we lacked a brand that really helped to differentiate our company and connote a bold standalone organisation that is transforming IVI on a global scale. 
Beyond those ambitions, the brand had to strike precisely the right chord with the OEMs and Tier 1s who rely on our expertise for the vehicles of tomorrow. But we also had to develop a brand that appealed to our current team and future employees. VNC Automotive is a happy, progressive and rewarding place to work, and our brand had to reflect that and appeal to the skilled candidates we need to drive our growth. Being based in a major tech hub like Cambridge means stiff competition for the best and brightest.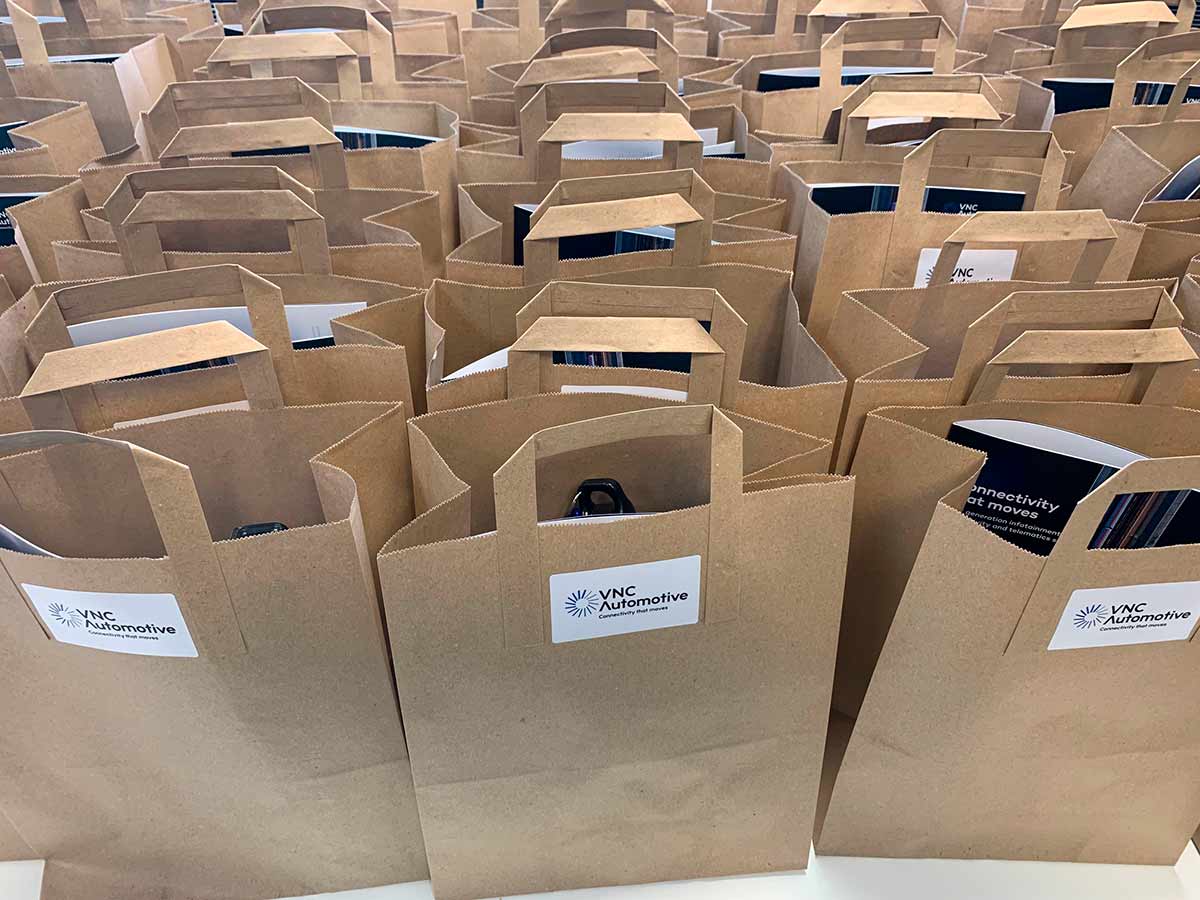 How we got there
As with any rebrand, we went through various stages, starting with a little soul searching; figuring out what we represent and how our brand could reflect that. Then we got to work, with plenty of expert help, bringing our vision to life!  
After several months of colour palette consultations and plenty of elbow grease, we were ready for rollout! And in usual VNC Automotive style we took the opportunity to celebrate this milestone with champagne and cake.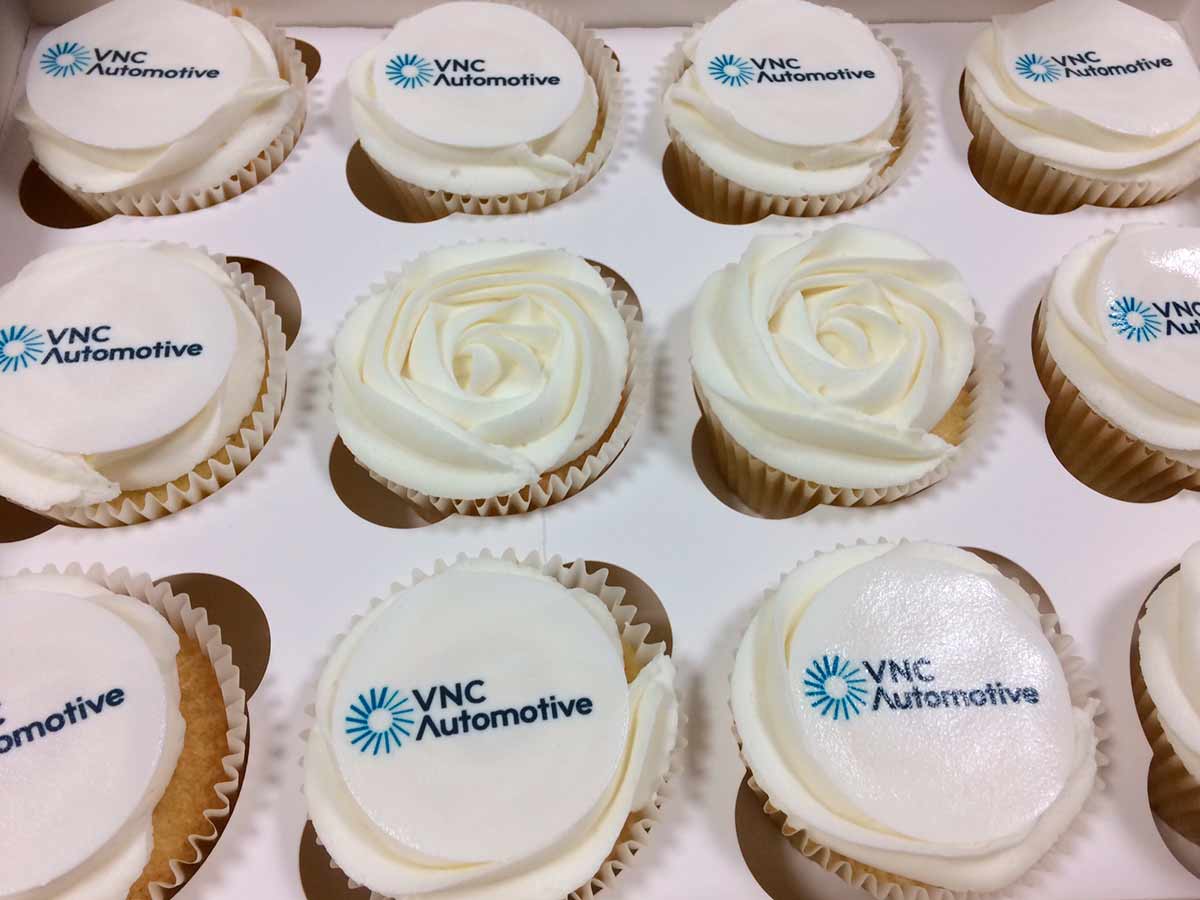 See for yourself… 
Enjoy a few images showcasing our new brand. We are thrilled and can't wait to drive the next era of IVI. Because whoever cooked up the idea of an in-car radio way back in the 1920s really was onto something…