Starting his career with VNC Automotive as a Computer Science graduate, and now having progressed to Sales Engineering Director, we chat to Agustin Almansi about his rise through the business, most memorable global projects and proudest achievements so far. 
When did you first join VNC Automotive and what was your role?
I joined VNC Automotive (back then it was RealVNC, before the management buy-out in 2018) in the summer of 2010 after graduating from university with a Computer Science degree. My role was Software Engineer in the newly formed Mobile Team, developing software for the popular phone platforms at the time BlackBerry and Symbian.
"The in-vehicle experience and mobility more widely is such an important area of advancement…"
What were your first impressions of the company and the technology?
I had first heard of the company when the CEO gave a guest lecture at our university, he showed us the original iPad which at the time was only available in the US. I was really impressed with the amount of research and development going on in the company, we had racks full of the latest smartphones and tablets. The management could see ahead in the future to a time when this technology would be accessible to everyone and had formed the Mobile Team to explore that exciting new market.
How has your career developed during your time at VNC Automotive?
Our technology was gaining traction in the automotive industry, so the Mobile Team soon became the Automotive Team and I started developing software for embedded platforms (Linux and Windows) in addition to Android and iOS smartphones. I was very interested in seeing how our customers used our technology so I then became a Technical Consultant, where I would help customers integrate our software into their products and support our Sales Team with proof-of-concepts and exhibiting at industry events.
As our team grew organically over the years I felt the need for better coordination and to take on new responsibilities, so I became the manager and started handling recruitment, budgeting and so on. This allowed the company to support customers all across the world and be involved in more prestigious projects with the top car OEMs. In my current role as Director of Sales Engineering I work closely with the other senior members of the company to develop new products and continue growing the business.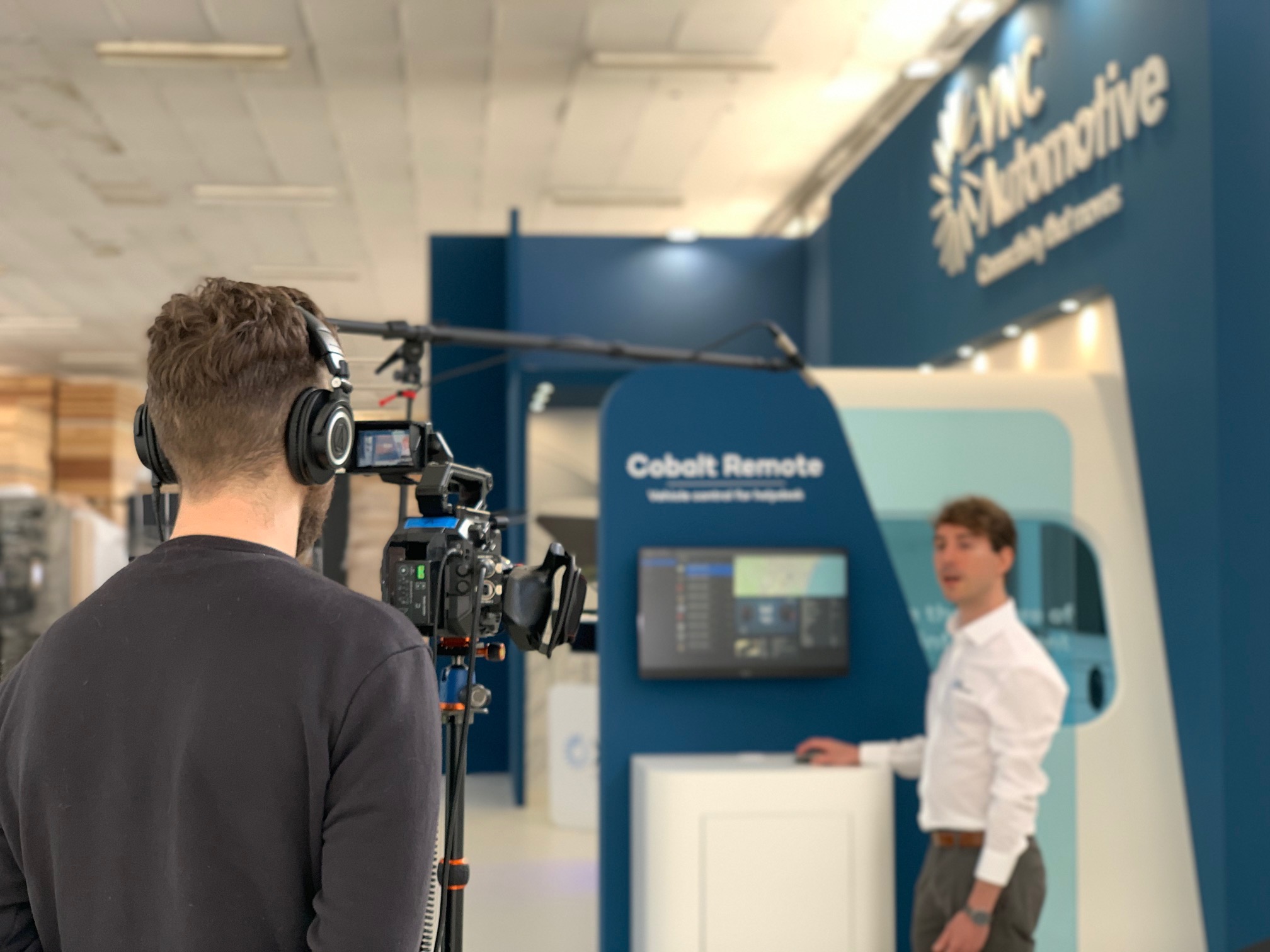 What locations have you been able to travel to as part of your roles?
I have had the pleasure of being able to visit many European countries (8 and counting!) and US cities. My favourite part of the world is East Asia, where I regularly visit Japan, China and South Korea to support our customers and attend industry events. These events vary in scale from having a custom built booth with multiple demos all running at the same time, to smaller conferences where we might also be invited to present as guest speakers. Either way, it's a fantastic opportunity for people to get hands on with our technology and really see what it can do. The team and I are looking forward to being able to resume travel again over the coming year!
What has been your most memorable event?
As part of supporting a project for a Japanese automotive customer I had to spend 3 months working closely with their engineers in Tokyo. While it was a challenging experience I made the most of the opportunity, with plenty of sightseeing during my time off. I loved the culture and food!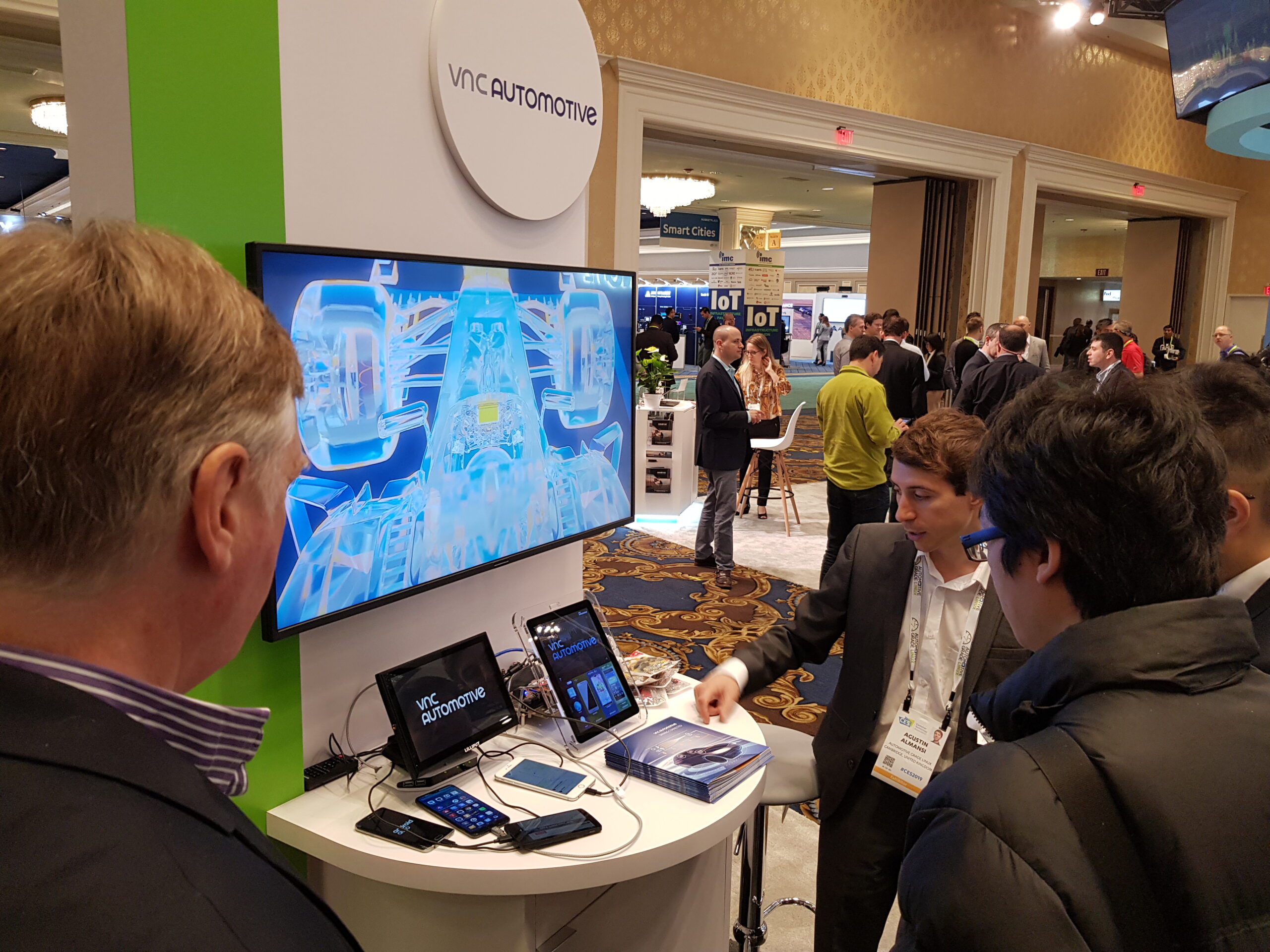 What has been your proudest achievement?
There have been many research and development projects over the years where I'm proud to have come up with important technical solutions for our software products. However I get the most pride out of growing relationships with customers and helping make their projects a success. The in-vehicle experience and mobility more widely is such an important area of advancement, and it's amazing to be part of.
What does the future look like at VNC Automotive?
I am very excited about the future of the company, as we continue to innovate and develop new products to keep us at the forefront of this fast paced industry. We're growing and taking on new recruits all of the time, so I'd encourage anyone reading this to take a look at the careers page and see if there's something that sounds interesting. Otherwise, the team and I will continue to tackle new challenges, push to advance the technology further for our customers and for the the vehicles of tomorrow.
Are you reading this and imagining yourself working with Agustin and the team? Take a look at our careers page and see where your next career move could take you.