Ignore the cliché. Sometimes it's good to blow your own trumpet. Especially when your technology is behind some seriously game-changing innovations in car connectivity and in-vehicle infotainment (IVI). Yes, there's more to us than integrating smartphones with vehicle dashboards – as proven by the six following paeans to progress.
1. Autonomous vehicles gather the grain for busy farmers
Imagine you're a farmer. You have a bumper harvest and you can smell the profits. Unfortunately you're struggling to actually gather the harvest. Not least because your farm is located in the Canadian Prairies and sprawls over thousands of acres. Business-critical profits are right there in front of you, and yet frustratingly out of reach.
It's a scenario that hundreds of farmers encounter season after season. Here to help revolutionise crop gathering are fleets of autonomous agricultural vehicles, which have become invaluable for forward-thinking farmers in areas of expansive farmland such as the American Midwest and the Canadian Prairies. Software developed by VNC Automotive enables farmers to operate autonomous vehicles 24/7 and gather their harvest with maximum efficiency.
The same technology can be deployed to control remote vehicles operating in hazardous or inhospitable environments.

2. Fighting crime and saving lives with US cops
Chances are you've never been in the front of a US patrol car. But if you had, you'd know that it's a tight squeeze. That's because a hulking great laptop – used to access mission-critical systems – takes up half of the space on the passenger side. Not only is it bulky, it's also a safety risk in a profession where high-speed pursuits are common and traffic accidents are responsible for more officer deaths than attacks from assailants.
VNC Automotive's integration with the Dodge Charger Pursuit's UConnect 12.1 IVI system has enabled police forces across multiple US states to relegate the bulky, dangerous laptop to the trunk – accessing all mission-critical systems via the dashboard touchscreen instead. Not only that. Cloud connectivity allows mission control centres to take control of certain vehicular systems (such as sirens) while sharing key information with drivers such as location information and even CCTV footage. Smartphone integration, meanwhile, enables officers to remain in-control of vehicular systems even after they have left the car to pursue an assailant on foot.
Read more about the fascinating, life-saving technology in the Dodge Charger Pursuit

3. Advanced telematics transforms fleet management
In logistics and transport, it pays to have a real-time view of where your drivers are, where they are going and when they are scheduled to arrive. VNC Automotive's advanced telematics technology is revolutionising fleet management, used by major hauliers to facilitate live and continuous access to vehicle data. With our software under the hood, fleet operators can maximise efficiency around local route mapping, transform fuel economy (saving a fortune in the process) and pre-emptively identify maintenance issues to virtually eliminate unplanned vehicle downtime.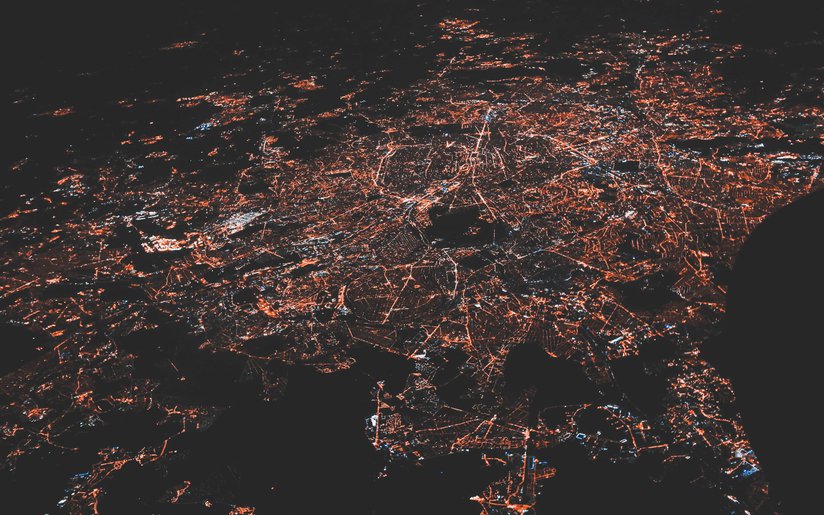 "Every parent knows that keeping little ones occupied on long car journeys can be something of a challenge – and that's putting it mildly"
4. Keeping kids happy on long journeys
"Are we there yet?"
Every parent knows that keeping little ones occupied on long car journeys can be something of a challenge – and that's putting it mildly. The good news is that automotive manufacturers are increasingly deploying our technology to enable rear screen multimedia consumption in consumer vehicles – integrating the smartphone as the portal to media content. In short: Netflix, educational videos and all the Pixar films you can lay your hands on can be broadcast to the back seats to keep your kids happy and leave your sanity intact.
5. Control your home from your car
Wait, what? Yes, it's true. With VNC Automotive's technology on board, you can access your home automation technology right from your IVI system. Secure and bi-directional car to Cloud access can hook you up with all of your IoT enabled devices. So if you want to warm the house up for your arrival home from work, or preheat the oven, or switch the kitchen lights on as a security measure, that is all possible.
6. Shaping the future of vehicle connectivity
This is bigger than us. We make an active contribution to shape the future of vehicle connectivity by contributing our ideas, and often our software stack, with all relevant industry consortia such as AGL, Genivi and CCC. We also work to be truly platform agnostic through supporting all popular industry protocols like AndroidAuto, CarPlay and MirrorLink. We regularly present at industry conferences around expanding the capabilities of in-vehicle infotainment in an increasingly connected world.
What next?
Want to know more about our technology? Take a look at our solutions. Or to become part of our journey, take a look at our current career opportunities.