Business Development Executive
We're looking for a dynamic Business Development Executive to help us grow our business and achieve new heights.

The role
We're looking for an experienced, committed and talented Business Development Executive with direct experience of business development within the software, IT or related service industry. This role is a fantastic opportunity for an experienced executive to join our highly successful team and take an active role in growing our global brand.
This role covers a wide range of vertical markets including mobile operators, handset vendors, Automotive OEMs and equipment suppliers. You'll be working closely with the management team, shaping business strategy, establishing strong and trusting relationships with key partners, preparing compelling value propositions and customer proposals, developing business models, negotiating commercial terms and closing deals. There is considerable scope for innovation and introducing new product ideas.
Successful candidates are likely to have good technical knowledge, an appreciation of formation of partnerships, channel sales and OEM deal-making. You must possess demonstrable business skills, show adaptability, flexibility and a desire to work on a broad range of business initiatives. You must have a strong can-do attitude with the desire to deliver world-class solutions to blue-chip companies and be motivated by seeing results deployed widely in real-life applications.
The role involves global travel, including Europe, Japan, China and the USA.  There will be a mix of visiting our extensive customer base and new prospects; presenting at conferences and representing VNC Automotive at trade shows.
You
• have demonstrable experience in consultative selling within a technology business sector
• have first-hand experience of technology licensing, including contract negotiation
• have experience of preparing value propositions and commercial proposals
• possess strong problem-solving skills, excellent attention to detail and a drive to deliver results
• have excellent oral, written and presentation communication skills
• have sector experience in at least Software, Mobile or Automotive industry
• have experience of selling to global blue-chip companies and start-up organisations, with an appreciation of the cultural differences in Europe, USA and the Far East
• have a relevant degree (or equivalent) ideally within a technical, business or numerate subject
Anything else?
• detailed knowledge of the sales cycle process, lead qualification, remote customer acquisition, using telephone and email
• experience in strategy development and business modelling, including creation of channel sales
• an understanding of market mapping techniques, business intelligence, target identification and qualification
• prior knowledge of management and business consulting process, selling projects and development services would be advantageous
• willingness to travel to customer meetings to run product demonstrations and represent VNC Automotive at trade shows and conferences globally
• foreign language skills would be beneficial
Benefits
This is a rare opportunity to join a successful start-up with exciting growth with a recognised global brand and huge potential and vision. The successful candidate will be compensated with an attractive package appropriate to qualifications and experience, to include a competitive salary and generous benefits including contributory pension,  discounted gym memberships and private dental and medical care.
This is a full time post based in our central Cambridge offices, but we believe in a healthy work/life balance and are happy to accommodate flexible working arrangements.
How to apply
To apply, simply complete and submit the form below.
VNC Automotive has a responsibility to ensure that all staff are eligible to live and work in the UK and candidates invited to interview are requested to provide proof of their eligibility to work.
VNC Automotive is an equal opportunities employer, committed to staff welfare and professional development.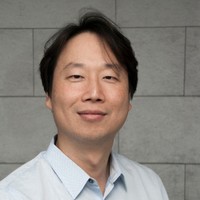 Deok, Business Development Manager
"Thank you for checking out this role. As Business Development Executive you work with a huge variety of leading automotive OEMs, equipment suppliers, handset vendors and mobile operators. You also get to travel the world doing so. I work closely with our CEO and management teams, shaping strategy and establishing robust and trusting partnerships with customers and prospects. This role will also take the lead in preparing compelling value propositions, proposals, developing business models, negotiating terms and closing deals. It is a hugely dynamic and exciting role, and we hope to hear from you."
By road
Hills Road where we are based is easily accessible from all major routes into Cambridge. If approaching from Station Road turn left at the T-junction traffic lights, then immediately right into the car park. From the Addenbrookes end of Hills Road continue over the Clifton Way bridge, passed Brooklands Avenue and then turn left immediately after the Flying Pig. From Regent Street continue over the cross road onto Hills Road, turn right immediately after Botanic House (the curved glass fronted building). We're on the second floor of Betjeman House so just buzz in and come on up.
We have a limited number of allocated parking spaces so please let us know if you'll be arriving by car.
By rail
We are a 5-minute walk from Cambridge train station, follow Station Road and you will then reach a T-junction where Station Road meets Hills Road. Cross the road and our office in Betjeman House is set back from the road slightly, in between the Flying Pig and Botanic House (the curved glass fronted building). We're on the second floor of Betjeman House so just buzz in and come on up.
Call us
+44 (0) 1223 737200
9am-5pm GMT