Test Automation Software Engineer
We are looking for enthusiastic, talented, and committed Test Engineers to join our team!

The role
You'll be writing code to test the full range of VNC Automotive's software portfolio – designed for automotive and mobile application developers and OEM partners. Our growing portfolio now includes consumer-facing mobile apps, web interfaces, SDKs and multimedia streaming solutions. The software runs on desktop PCs, embedded devices such as smartphones and automotive SoCs, and is also deployed to the cloud.  We support a variety of operating systems including Linux, Android, Windows, OS X and iOS.
Your skills will make you a natural choice to focus on automated testing, and you'll be writing test code and adding functionality to our existing Python-based test framework. You'll also be able to play a part in the entire development life-cycle from requirements analysis to regression testing and helping to guide the strategic direction of testing within the company as the state of the art evolves.
We value the input of everyone in the team, working as close-knit project teams to deliver requirements to deadlines, using technology that is innovative, interesting and at times challenging. You'll be reporting to the Product Engineering Director and be expected to be highly motivated and have a can-do approach to your work. In exchange, you will have an excellent opportunity to develop your coding skills, testing knowledge and gain experience with a wide range of operating systems and technologies in a rare mix of Automotive, Embedded and Mobile spaces.  You will have the opportunity to influence the quality of our products from an early stage. We work closely with other testers and developers within the team so help and guidance is never far away.
 You
•   Are happy writing code to test software, beyond using off-the-shelf test automation tools
•   Know how to get tests and test frameworks running in Python or C++
•   Have some experience of testing commercial software, including a passion to understand how technology works, and an ability to use that knowledge to cause software to fail in interesting ways
•   Are confident with at least one desktop operating system, e.g. Windows, Linux, or Mac OS X
•   Can demonstrate an ability for assimilating new technologies and technical ideas, and can effectively communicate these ideas to others with excellent written and spoken English
•   You're highly motivated and able to work well both independently and as part of a wider product team
•   Thrive in a dynamic environment and will pitch in for the team as needed, for example when deadlines approach
•   Hold a bachelor's degree in Computer Science (or equivalent) and ideally hold several years' experience in a similar position (outstanding graduate applications will also be considered).
 Anything else?
As well as the above, if you have any of the desired experience below then we would like to know about it!
•   You've had some experience with testing / development of embedded software for automotive platforms or mobile devices
•   You have a general understanding of the technologies that underpin the internet, and how they work
•   You might have an interest in programming as a hobby or to support your work (in Python, Perl, Java or a similar language)
Benefits
This is a rare opportunity to join a successful start-up with exciting growth with a recognised global brand and huge potential and vision. The successful candidate will be compensated with an attractive package appropriate to qualifications and experience, to include a competitive salary and generous benefits including contributory pension and private dental and medical care.
This is a full-time post (35 hours/week) based in our central Cambridge office, but we believe in a healthy work/life balance and are happy to accommodate flexible home/office working arrangements.
How to apply
To apply, simply complete and submit the form below.
VNC Automotive has a responsibility to ensure that all staff are eligible to live and work in the UK and candidates invited to interview are requested to provide proof of their eligibility to work.
VNC Automotive is an equal opportunities employer, committed to staff welfare and professional development.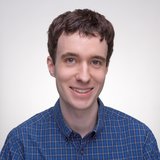 Marcus, Technical Lead (Engineering)
"It's a great time to join the Engineering team here at VNC Automotive – there are plenty of exciting new projects in the pipeline, and we're expanding to meet the high demand. You'll be joining a diverse, multi-talented group of developers and testers, working with code and technology at all levels of the software stack. If you're interested in tackling a broad range of technical challenges as part of a supportive team, then do get in touch with us."
By road
Hills Road where we are based is easily accessible from all major routes into Cambridge. If approaching from Station Road turn left at the T-junction traffic lights, then immediately right into the car park. From the Addenbrookes end of Hills Road continue over the Clifton Way bridge, passed Brooklands Avenue and then turn left immediately after the Flying Pig. From Regent Street continue over the cross road onto Hills Road, turn right immediately after Botanic House (the curved glass fronted building). We're on the second floor of Betjeman House so just buzz in and come on up.
We have a limited number of allocated parking spaces so please let us know if you'll be arriving by car.
By rail
We are a 5-minute walk from Cambridge train station, follow Station Road and you will then reach a T-junction where Station Road meets Hills Road. Cross the road and our office in Betjeman House is set back from the road slightly, in between the Flying Pig and Botanic House (the curved glass fronted building). We're on the second floor of Betjeman House so just buzz in and come on up.
Call us
+44 (0) 1223 737200
9am-5pm GMT