We are currently searching for exceptional students who want to spend 9 weeks (potentially more) of summer break gaining hands-on engineering and commercial experience at our exciting software start-up.

When can you join us?
Summer 2020.
Where are we based?
On Hills Road in Cambridge (UK), which is a 5-minute walk from the station and close to loads of independent cafes; as well as the Botanic Gardens, where we have free passes for you to enjoy a lunchtime stroll. We are easy to reach by foot, car, bike, bus or train!
What hours will you be working?
We work hard at VNC Automotive and do this within a 35-hour week, so you will have plenty of time to yourself too! Whether you're an early riser or a night owl, we aim to accommodate this via our core hours of 10:30-15:00.
How much can you earn?
As well as gaining invaluable experience from our Engineering and Commercial teams, you will be compensated with £500 per week and all the free snacks, tea and coffee you can consume.
So, what do we do?
VNC Automotive is a technology start-up and we are truly brilliant at car connectivity and telematics software. Having just spun-out of another successful tech firm we already have a robust and rapidly growing customer base. Our software is deployed in over 30 million vehicles, across 20 of the world's largest automotive OEMs, including VW Group, Toyota, Honda, PSA and many more. The small and super bright team develop and supply software across the automotive ecosystem to equipment suppliers such as Bosch, Panasonic, Clarion, Pioneer and device vendors such as Sony, HTC, LG, and Huawei.
What will your life as an Intern at VNC Automotive look like?
You can expect your summer to be exciting and intense; you will learn a lot, and teach us a thing or two in the process. Anyone can influence change and from your very first day with us, you will become an integral member of the company and work on real projects with our talented teams. We will fully introduce you to our products and how they work, including a play with our demo pod, head units and handsets, and of course tell you who's who in the office.
You could be working on intricate pieces of code, testing our new software on products which aren't even released yet, or helping to build our global customer base. You will find that the following values drive life at VNC Automotive:
• We are pioneers – We design, develop and deliver innovative technology to transform the connected vehicle experience.
• We put the customer first – Our customers are the most important part of our business. We listen to their concerns and put them at the heart of everything we do.
• We are best in class – We don't just offer 'good enough' products and services. Everything we create is of the highest quality – and delivers the best experience.
• We have integrity – Integrity and respect for our customers, colleagues and partners is fundamental to the way we do business.
• We value our people – The well-being and happiness of our staff is crucial to our success as a business. We treat our people right, and that starts from day one.
From Foodie Fridays, pub lunches, or just gathering in our social area playing competitive rounds of table football, we all get a boost from working in a relaxed, fun and friendly environment where collaboration is key. As an intern, you'll be invited to join our company events and celebrations, and in previous years our interns have enjoyed team building days out at Cambridge Escape Rooms, as well as summer garden parties.
If all of this sounds like the place for you this summer, then there are lots of opportunities to get stuck in!
What we're looking for…
We are on the lookout for outstanding candidates with the following skills and experience:
• Studying towards, or recently completed, a technical degree in Computer Science or a related subject
• Passionate to learn and work with new technologies
• Knowledge of C++ and operating system internals
• Experience developing in at least one mainstream programming language
• Excellent communication and team work skills and strong problem-solving ability
Benefits
This is a rare opportunity to join a successful start-up with exciting growth with a recognised global brand and huge potential and vision. The successful candidate will be compensated with an attractive package appropriate to qualifications and experience.
This is a full time post based in our central Cambridge offices, but we believe in a healthy work/life balance and are happy to accommodate flexible working arrangements.
How to apply
To apply, simply complete and submit the form below.
VNC Automotive has a responsibility to ensure that all staff are eligible to live and work in the UK and candidates invited to interview are requested to provide proof of their eligibility to work.
VNC Automotive is an equal opportunities employer, committed to staff welfare and professional development.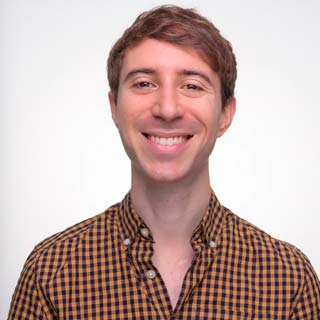 Agustin, Technical Consultant
"Hi, I'm Agustin and I head up our Presales team. We work closely with our customers and partners, all over the world, to help them integrate our technology into their products and launch them into the market. Our role is very dynamic as we are a nimble company that can react quickly to the constantly changing automotive trends. We may be debugging complex issues, developing exciting proof-of-concepts or porting our software to new platforms. Or we may be abroad exhibiting at an industry event, supporting our sales team or working side-by-side with our customer's engineers at their offices. It's a great team to be part of so we look forward to hearing from you."
By road
Hills Road where we are based is easily accessible from all major routes into Cambridge. If approaching from Station Road turn left at the T-junction traffic lights, then immediately right into the car park. From the Addenbrookes end of Hills Road continue over the Clifton Way bridge, passed Brooklands Avenue and then turn left immediately after the Flying Pig. From Regent Street continue over the cross road onto Hills Road, turn right immediately after Botanic House (the curved glass fronted building). We're on the second floor of Betjeman House so just buzz in and come on up.
We have a limited number of allocated parking spaces so please let us know if you'll be arriving by car.
By rail
We are a 5-minute walk from Cambridge train station, follow Station Road and you will then reach a T-junction where Station Road meets Hills Road. Cross the road and our office in Betjeman House is set back from the road slightly, in between the Flying Pig and Botanic House (the curved glass fronted building). We're on the second floor of Betjeman House so just buzz in and come on up.
Call us
+44 (0) 1223 737200
9am-5pm GMT