We are looking for talented and committed Engineers to join our team!

The role
This is a fantastic opportunity for an experience Engineer to take an active role in expanding our product offering. As part of the dynamic team, you will help to create the latest generation of VNC Automotive technology targeted for use within the automotive sector. The work is interesting and challenging; with new projects constantly in the pipeline we're always at the leading edge if what's possible with the newest technologies available. At present, we are defining the next generation of our innovative Cobalt Cube product (native Android; AOSP backend). A successful applicant will see their work directly impact our growing customer base, with end-users all around the world, with immediate results.
We're looking for the person who is able to translate meaningful experiences into clean, elegant and scalable code; coming in and impressing us with your skills and knowledge. The role involves developing performant customisations to android system level components and built-in apps, written in-house. Daily tasks include managing the build system; managing the source-tree file structure and build process, and device tree; possible customisation of the kernel and/or drivers; taking part in regular planning, triage and prioritisation; contributing to the exploration and evolving definition of the product, in collaboration with stakeholders, designers and other engineers and testers.
You
• deep knowledge of native Android development (Java Kotlin)
• experience of native Android full stack development
• experience building and customising stock and derived images based on the Android Open Source Project
• integration of a hardware platform, such as writing device drivers
• performance optimisation
• native Android app development, not just using Electron/Cordova/Flutter
• experience with C/C++, and the ndk
• understanding of the modern app development and deployment best-practices
• comfortable in an agile environment
• able to communicate clearly and also foster precision from others
• be both flexible enough to write code during rapid prototyping, but strong minded enough to insist on, and exemplify rigor during business as usual
• keen on knowledge sharing and training within the wider team
• bring best practices to the productization stage of development
Anything else?
As well as the above, if you have experience in any of the following then we'd like to know about it!
• experience with native and/or embedded Linux app development
• knowledge of React, React Native, Typescript, Java Script
• experience working on graphics components, such as window managers, compositors etc.
• working on software projects or embedded hardware projects as a hobby/just for fun, such as writing smartphone apps, games, web content or smart IOT solutions (e.g. on Raspberry Pi)
• outward facing responsibilities; e.g. customer facing situations, conveying requirements into technical tasks; team working in distributed projects
• language skills (French, German, Italian, Japanese and/or Mandarin would be highly beneficial but not essential) 
Benefits
These roles offer a unique opportunity to join our Product Engineering team, working for a successful, growing company with a recognised global brand, and with great potential and vision. If you are successful, you will be compensated with an attractive package which will be appropriate to your skills and experience. We also offer generous benefits, including a contributory pension, and private dental and medical care.
At VNC Automotive we believe in a healthy work/life balance. This is a full-time post (35-hours per week), based in our Cambridge office but featuring flexible home/office working arrangements.
How to apply
To apply, simply complete and submit the form below.
VNC Automotive has a responsibility to ensure that all staff are eligible to live and work in the UK and candidates invited to interview are requested to provide proof of their eligibility to work.
VNC Automotive is an equal opportunities employer, committed to staff welfare and professional development.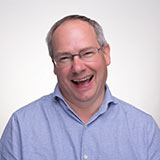 Graham, Senior Test Engineer
"Join the Product Engineering team where you will work closely with our Test Team! We write software to test software! Where the software in question is in the main, automotive grade SDKs for mobile connectivity solutions adopted by the world's leading automotive manufacturers. If you would like to join a team of friends working together fixing problems this is the place to be."
By road
We're based at St John's Innovation Centre within the Cambridge Science Park, easily accessed from the A14. There is plenty of unallocated parking on-site; please let us know if you are planning to drive and we will advise you of the best location to park your vehicle.
By rail
We are a 20-minute walk from Cambridge North train station. Turn right down Milton Avenue and follow the path onto Cowley Road, follow Cowley Road round to the right and after approx. 500 metres, you will find St John's Innovation park on your left.
Call us
+44 (0) 1223 737200
9am-5pm GMT