We're looking for an enthusiastic, talented, and committed Admin Assistant to join our team.

The role
You will be working alongside our business support functions to support the smooth running of the company. This includes the following duties:
– Answering incoming calls and redirecting to the correct individual.
– Supporting the Finance Director and Finance Assistant with finance administration and other basic finance tasks.
– Provide maternity cover for general HR duties, including: logging holiday, sickness absence; as well as provide recruitment support to the Recruiting Managers where required.
– Help arrange companywide events and Marketing events.
– Provide support to other teams as and when required.
You
– Strong experience with Outlook, Word and Excel.
– Ideally, some experience of an office environment.
– An approachable, motivated, and can-do attitude.
Anything else?
As well as the above, if you have any desired experience below then we'd like to know about it!
– Experience of using Sage or other software.
– Any Finance administration experience.
– Previous technology company experience.
– Customer service skills.
Benefits
This is a rare opportunity to join a successful team with a recognised global brand and huge potential and vision. The successful candidate will be compensated with an attractive package appropriate to qualifications and experience, to include a competitive salary and generous benefits including contributory pension,  discounted gym memberships and private dental and medical care.
This is a full time post based in our central Cambridge offices, but we believe in a healthy work/life balance and are happy to accommodate flexible working arrangements.
How to apply
To apply, simply complete and submit the form below.
VNC Automotive has a responsibility to ensure that all staff are eligible to live and work in the UK and candidates invited to interview are requested to provide proof of their eligibility to work.
VNC Automotive is an equal opportunities employer, committed to staff welfare and professional development.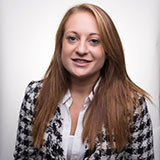 Becky, Finance Director
"Hi, thank you for your interest in this role. The finance team at VNC Automotive is currently small, but as the company grows, so does the team! I like to run my finance team as just that – a team. Everyone's viewpoint is equally as important, and everyone is trained and supported to progress. As part of this role, you will get a chance to get involved in all aspects of the business from Human Resources to Marketing to Finance.  If that sounds like the way you like to work, then please apply!"
By road
Hills Road where we are based is easily accessible from all major routes into Cambridge. If approaching from Station Road turn left at the T-junction traffic lights, then immediately right into the car park. From the Addenbrookes end of Hills Road continue over the Clifton Way bridge, passed Brooklands Avenue and then turn left immediately after the Flying Pig. From Regent Street continue over the cross road onto Hills Road, turn right immediately after Botanic House (the curved glass fronted building). We're on the second floor of Betjeman House so just buzz in and come on up.
We have a limited number of allocated parking spaces so please let us know if you'll be arriving by car.
By rail
We are a 5-minute walk from Cambridge train station, follow Station Road and you will then reach a T-junction where Station Road meets Hills Road. Cross the road and our office in Betjeman House is set back from the road slightly, in between the Flying Pig and Botanic House (the curved glass fronted building). We're on the second floor of Betjeman House so just buzz in and come on up.
Call us
+44 (0) 1223 737200
9am-5pm GMT